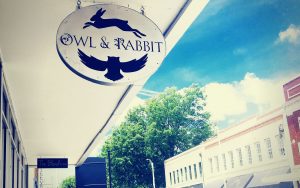 Our Grand Opening is this Saturday, June 2, from 11 am until 7 pm. Please join us and help support artists, small business, and the revitalization of downtown Burlington.
We're excited about our new space, and can't wait to introduce you to the artists and their fabulous work.
Our hours will be Tuesday through Saturday 11 – 7, and we'll be open Sunday afternoon from 1 – 5.
See you soon!